About Us

to promote the study and application of geography in Australia
to prepare and circulate learned articles on geography
to encourage and disseminate educational research on the teaching of geography
to provide a forum where teachers and the wider community may exchange views on the improvement of the teaching of geography ​
History
The TGTA was formed in 1968 in Hobart to further the promotion of geography teaching in Tasmanian schools and colleges. In 1993 the TGTA joined with the Geography Teachers Association of Victoria before being reformed in Tasmania in 2002.
Minutes from 1970 – 1993 are at the Tasmanian Archives & Heritage Office
http://search.archives.tas.gov.au/default.aspx?detail=1&type=I&id=NS4334/1/1
Governance

ABN 83 606 317 565
TFN 784 835 765

The TGTA is an unincorporated entity, exempt from income tax. At the 2015 AGM the rules of the association we adopted.
AGTA is registered as a company, Limited by Guarantee with Australian Security and Investment Commission. AGTA has its own constitution.
Powered by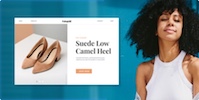 Create your own unique website with customizable templates.